Internet & Online Marketing to drive Leads, Conversions and Sales
We make online business a reality by building brand credibility, increasing traffic and driving conversions to sales and leads. With multiple Google qualified staff, years of combined digital experience and hundreds of successful projects, you can trust Aspedia.
Our integrated approach to online marketing ensures you will achieve maximum exposure through the most appropriate channels to communicate with your target market.
Online Marketing
Aspedia has a team of professionals with various online marketing skills that we use to build targeted audience development strategies. With proven on and off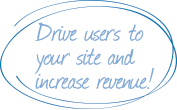 site SEO strategies, we also have two Google Adwords Qualified staff who will drive leads through Pay Per Click advertising or expand your social media network to create participation and improve brand awareness.
Expand your market, improve communication, and generate targeted leads. Through the use of conversion funnels, targeted calls to action and industry leading advertising techniques, we can ensure that not only do you receive an increased number of leads, but that these leads are pre-qualified and therefore more valuable to your business. In addition, our long term Search Engine Optimisation SEO techniques will increase leads without increasing costs.
Webmaster
An Aspedia Webmaster Program incorporates the diverse capabilities of our talented staff into one seamless Web Solution.

We undertake market, competition, geographic and demographic analysis to determine where you fit into the online market place. We review your online competitors, your existing search engine optimisation and product viability for online leads or sales. Then an initial online strategic report is completed for your review.
We perform search engine optimisation techniques then continue with the ongoing marketing strategies outlined in the strategy document. This could include search engine advertising, affiliate marketing, creation of social media pages, newsletter marketing, directory listings, on page and off page linking strategies, or other techniques to drive leads into your sales funnel. These strategies are modified throughout the life of your marketing program to ensure we adapt to changing market conditions.